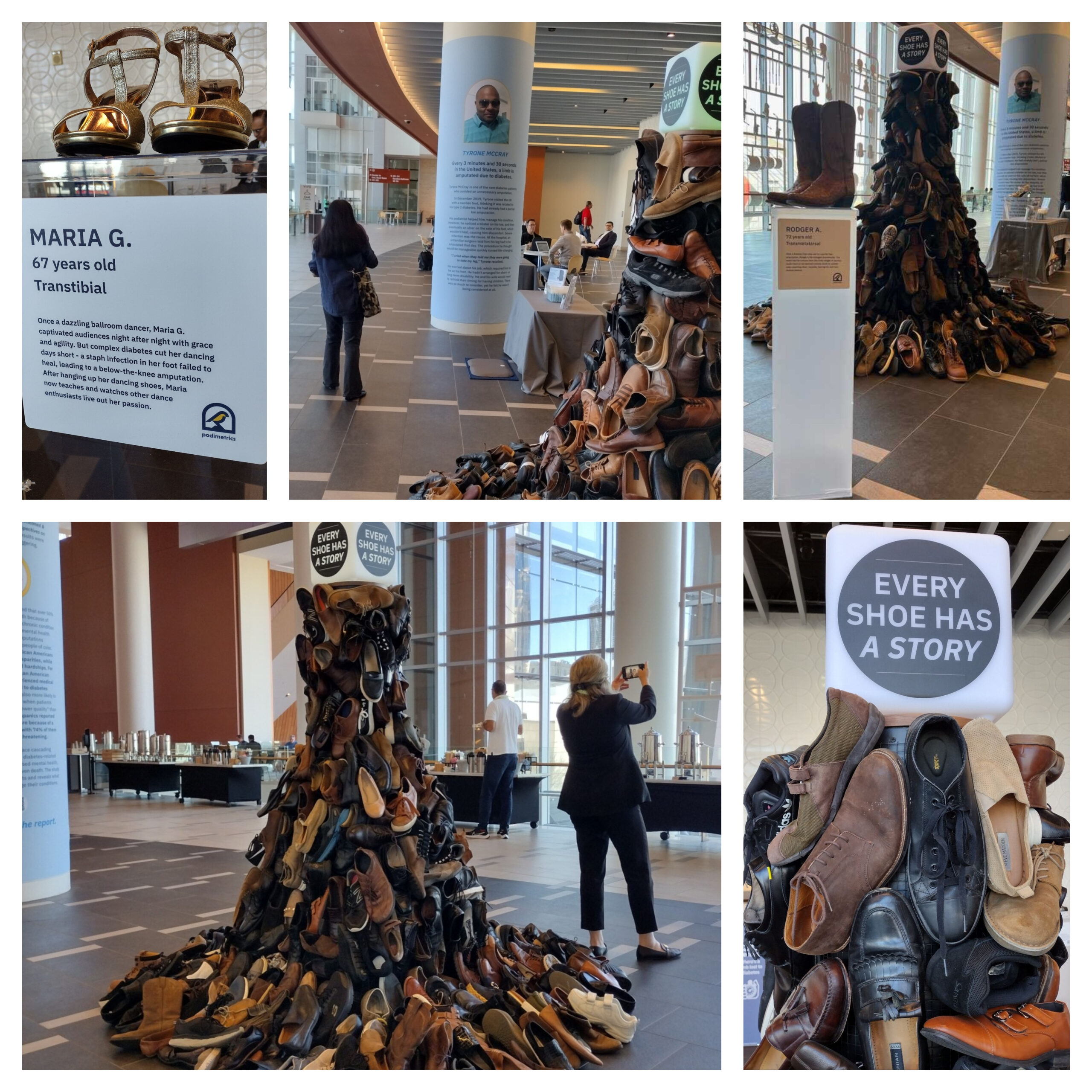 Revealing the impact of diabetic amputation through an insightful lens at ViVE 2023!
Underserved communities in the U.S. face several issues, with health inequity being one of the most significant challenges. Diabetes and other chronic diseases are at higher risk as a result. For example, Blacks are 60% more likely to be diagnosed with diabetes than other demographics. Latinos are also at a higher risk of developing type 2 diabetes, and at a younger age at that.
Still, there is hope. We believe that knowledge is power, and that change begins with awareness. That's why we presented something powerful at ViVE 2023 in Nashville. We aimed to draw closer attention to diabetic amputation, one of the most obvious signs of health inequity.
We crafted a powerful art installation using nearly 500 shoes. Each shoe represents a person who lost a limb or foot because of a diabetic amputation. Plus, each shoe holds a unique story, emphasizing that freedom and mobility should not be compromised by preventable health problems. Our installation raises awareness for critical preventive care and our #CutCostsNotFeet mission, urging a focus on enhancing patient outcomes.
Podimetrics CEO and co-founder, Jon Bloom, added to the powerful message. During a dynamic panel discussion at ViVE, he addressed the challenges associated with integrating medical-grade technology into traditional homes. He highlighted issues pertaining to privacy and equity, shedding light on a pertinent concern whilst driving awareness.
The Podimetrics Solution
The FDA-cleared SmartMat, Podimetrics, and the provider work together to help patients avoid foot complications. The SmartMat measures the temperature of the bottom of the feet (or a single foot) in 20 seconds per day, and the Podimetrics system monitors for concerning temperature changes.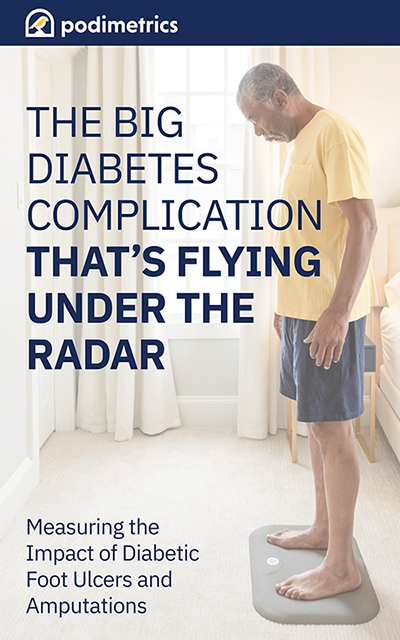 Ready to take control of diabetic foot complications and help improve patient outcomes?
Our new eBook, "The Big Diabetes Complication That's Flying Under the Radar," will help you get ahead of diabetic foot complications, which affect 11.6 million people, by helping you understand and tackle costly and dangerous diabetic foot ulcers.
Download this essential guide.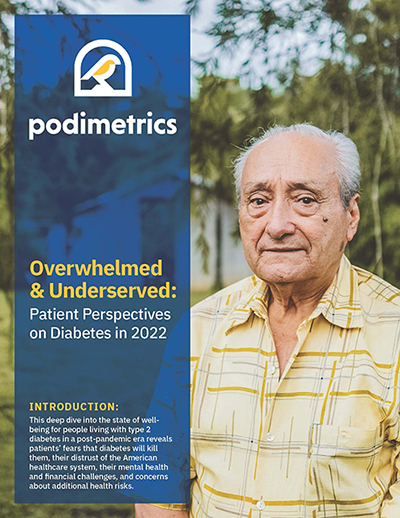 Overwhelmed & Underserved: Patient Perspectives on Diabetes in 2022
This compelling report reveals over 4,000 patient perspectives, including fears diabetes might kill them, distrust of U.S. healthcare, and more. In addition to making patients feel heard and seen, this can also provide healthcare providers and payors with valuable insight into how they can better serve their patients and communities.
Explore this eye-opening report.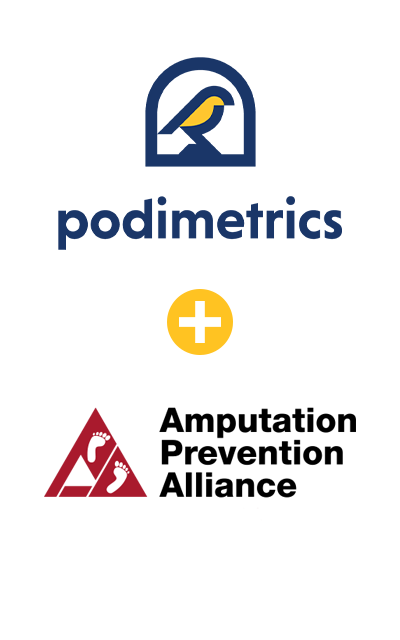 Proud sponsor of the American Diabetes Association's Amputation Prevention Alliance
Imagine a future where we can overcome the adversity of complex diabetes and prevent amputations, all by joining forces. That's the vision Podimetrics shares with the American Diabetes Association's Amputation Prevention Alliance. Through advancing policy changes, driving clinician awareness about opportunities to prevent amputations, and empowering patients to advocate for their best care, this initiative will aid communities facing high rates of amputations and amputated-related mortality.
Ending unnecessary amputations for those living with complex diabetes is possible, especially when allies in the fight against diabetes and diabetic foot complications work together.